Welcome to the RE-MAIN Wiki!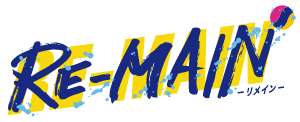 Anime • Characters • Administrators • Wiki Activity
This wiki is dedicated to the orginal anime RE-MAIN (リメイン, Ri mein?).
Currently, the wiki has many pages that need further improvement, so any constructive contributions are appreciated. If there are questions or concerns, feel free to message an active admin for help! Please check our Community Page for more information. We recommend to sign up to create a FANDOM account, or log in if you already have one. On behalf of the RE-MAIN Wiki editors, thank you for your contributions.
We are currently housing:
Introduction
Characters
Countdown
Affiliates
Latest Releases
Featured Media
Twitter
News
7/10 2021
Episode 3 is delayed to July 24th
7/4 2021
5/10 2021
Key Visual 2 Revealed!
3 New Characters Revealed!
4/5 2021
4 New Characters Revealed!
"RE-MAIN" 1st PV Released!
3/5 2021
External Links